Paint thrown over Clifton Street Orange Hall, Belfast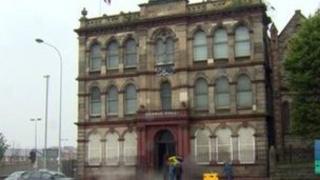 Paint has been thrown over an Orange hall in north Belfast.
It was poured onto the front archway of the hall in Clifton Street on the night of Sunday 26 August.
In July, the hall was damaged in another paint attack. Police have appealed for information.
They have asked witnesses to contact them or to provide details on the Crimestoppers line.