Racist abuse on Liverpool Football Club website man guilty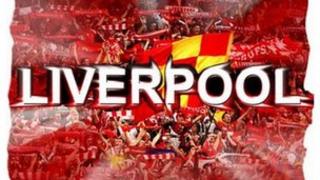 A 27-year-old Strabane man has pleaded guilty to posting racist comments on the website of Liverpool Football Club.
Jason Roulston from Mount Carmel Heights appeared at Strabane Magistrates Court on Thursday morning.
The district judge described the language as "repulsive and repugnant."
The judge dismissed defence claims that Roulston made the comments because he was drunk.
District Judge Mr Liam McNally said: "The excuse given by the defendant is that he had been drinking heavily and was highly intoxicated when he posted these messages in the early hours of the morning. He says he is not a racist and that he was only trying to wind people up.
"It appears to me the defendant is deluding himself. Whether sober or drunk he held the mirror up to his face and it was the ugly image of a racist which stared back at him."
Roulston was given a two-year probation and ordered to under go alcohol counselling.
He will also have to serve 100 hours community service.
A spokesperson for Liverpool Football Club told the BBC; "Liverpool FC takes these matters seriously and is committed to working with the relevant authorities to ensure any offenders are held accountable for their actions.
"Any supporter or member of the public who engage in abusive or offensive forms of behaviour towards others risks arrest, prosecution and a lifetime club ban."