Mournes national park opposition voiced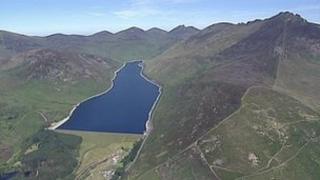 Individuals and groups have voiced their opposition to proposals to designate the Mournes as a national park during a public meeting in Newcastle, County Down.
It is one of a number of areas under consideration by the Environment Minister Alex Attwood.
More than 1,000 people attended the event at the Slieve Donard Hotel.
Northern Ireland is the only part of the UK without a national park and the minister wants two to be created.
There are 15 national parks in Great Britain and six in the Republic of Ireland.
Mr Attwood has identified the Mournes, the Causeway coast, the Antrim Glens and Fermanagh Lakelands as likely areas.
A spokesman for the Department of Environment (DoE) said Mr Attwood was unable to attend the meeting on Tuesday as he did not have enough notice, but was very much committed to explaining to key groups the benefits of national parks.
The DoE is organising a series of meetings with groups for and against national parks.
Mr Attwood's SDLP colleague, South Down MP Margaret Ritchie, said: "We want, along with the people of south Down, to see the best outcome in terms of economic prosperity for all the people of the Mournes.
"We must try to achieve that and that means everybody getting around the table and finding a solution."
Jason Rankin of the Ulster Farmers' Union said: "Farmers are here from all over Northern Ireland who are passionately opposed to these proposals.
"Farmers in England are restricted in so many ways which we can ill afford at a time when we're looking to the agri-food industry to take us out of recession in Northern Ireland."
Valerie Hanna of the Mourne Area of Outstanding Natural Beauty residents group, which is opposed to the plan, said: "Large companies do not locate to national parks."
"House prices rise and rates will rise too because people look at national parks as a status symbol where they can buy a second home."
National parks are areas of protected countryside. England has 10 national parks, Wales has three and Scotland has two.
Each park is administered by its own independent government-funded body which looks after its conservation and promotes its benefits to the public.