Judge in Belfast makes ruling in Facebook comments case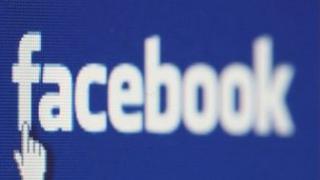 The onus is on a Belfast company to unmask anonymous posters using Facebook to harass the firm and its staff, a High Court judge has said.
Mr Justice Weatherup said that it was currently up to the unidentified company to continue with investigations into finding those responsible.
A series of messages and information attacking the firm has been put up on Facebook by people using pseudonyms.
Last month, the social networking giant was ordered to help identify the posters and stop their campaign.
An order preventing the company from being named was also granted after their lawyer said disclosure would only draw more unwanted public attention.
Facebook was given 24 hours to provide the email address of posters and 10 days to supply more information about them.
In court on Thursday, its barrister argued that it has now supplied as much information as it can.
Following submissions from both sides, Mr Justice Weatherup predicted an increasing number of cases related to social networking in the future.
He said: "How the world moves on.
"Facebook and its use is something the courts are obviously going to have to tackle.
"It introduces a whole new electronic world."
The judge noted that the plaintiff company has brought in an expert to help identify the posters, although as yet without success.
"There may be an issue for the future about who should be doing this, should it be Facebook or the plaintiff," he said.
"For the moment I'm inclined to the view that it should be the plaintiff."
He said that any expenses incurred were likely to pass to those responsible if they are found to be acting inappropriately.
Adjourning the case for three weeks, Mr Justice Weatherup said: "I'm assuming the information is baseless, and for that reason I have granted an injunction."