Alex Attwood 'taking stock' of NI national parks plan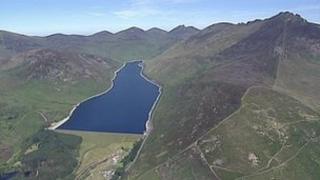 Environment Minister Alex Attwood has said he is going to "take stock" of his proposal to have national parks in Northern Ireland.
Mr Attwood told the assembly it was "only a proposal in principle" and that he aimed for "a balanced, reasonable way forward".
Sinn Fein's Oliver McMullan described the proposals as "an aspirational dream for a playground for suburbia".
The minister spoke about the need to develop employment in rural areas.
Lord Morrow of the DUP asked Mr Attwood if he was dropping the idea of national parks.
The minister repeated that he was "taking stock".
"That's not saying I'm not proceeding with anything," he added.
"We have to position the North in all ways to maximise the opportunities for work, given the scale of unemployment that we are about to face and the structural nature of it.
"In that context, national parks may be an option. It may end up that they do not win favour in any one part of the North, never mind at the Executive or in the Chamber, but national parks are a proven model in other places.
"We would model ours in the image of our circumstances, given the scale of our rural community and the primacy of farmers. We would model it to the circumstances that suit the North of Ireland.
"That is not a playground for suburbia; that is serving the interests of all those who live in such areas and, in particular, serving the needs of the many, many people who will be workless over the next five, 10 and 15 years."
Northern Ireland is the only part of the UK without a national park, an area of protected countryside administered by its own independent government-funded body to look after its conservation and promotes its benefits.
The minister has previously indicated he wants two to be created, with the Mournes, the Causeway coast, the Antrim Glens and Fermanagh Lakelands identified as possible areas.
There are 15 national parks in Great Britain and six in the Republic of Ireland.
More than 1,000 people attended a public meeting earlier this month in Newcastle, County Down, where farmers and local residents voiced their opposition to the Mournes being designated a national park.