Mark Christie murder witnesses 'must come forward'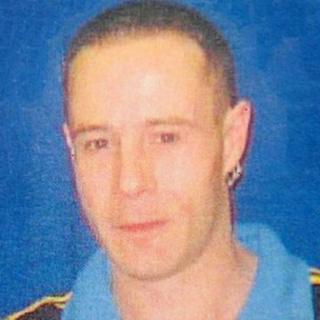 Northern Ireland's Chief Coroner has said people really need to give information to help catch the loyalist paramilitary killers of a drug dealer with a string of convictions.
John Leckey made the comments at the inquest into the death of Mark Christie, 36, who was hacked to death at Owenroe Road, Bangor in August 2006.
"Should any criminal who murdered someone with a meat cleaver or machete be at large?" he said.
"The answer is of course 'no'."
"No one deserves to die in such a barbaric way," he added.
"It is clear witnesses need to come forward and are hesitant because of fear.
"You really have to be very brave to stand-up to paramilitaries in case you are next."
The coroner's court in Belfast also heard from Detective Superintendent Glenn Wright who said the murder investigation was still 'live' and ongoing, but police don't have enough evidence yet to bring those responsible to justice.
No specific loyalist paramilitary group was blamed for the murder.
Mark's mother Rosalie Christie spoke briefly after the hearing.
"I am a Christian woman and I can say my son wasn't all bad. He loved his two children and he was very good to me after the loss of his father," she said.