Road safety advert suggests most crashes not accidental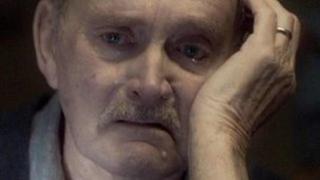 A new hard-hitting road safety campaign has been launched in Northern Ireland, with the message that the vast majority of serious crashes are "not accidents".
The campaign, entitled Excuses, highlights that human error is to blame for more than 95% of collisions where someone is killed or seriously injured.
The advert is so graphic that it cannot be shown before the 9pm TV watershed.
Environment Minister Alex Attwood said the campaign "challenges the notion that crashes are unavoidable".
"A crash is not fate; it is a man-made tragedy that cannot be denied by excuses," he said.
"Crashes are preventable and we are all responsible.
"By treating the road as a shared space, we can reduce the risks of being involved in a collision."
The main causes of collisions continue to be speeding, drink driving and driver carelessness, the Department of Environment said.
Mr Attwood added: "With road fatalities continuing to remain the lowest on record since 1931, we wish to sustain this decline by reiterating the point that people create crashes; crashes are not 'accidental'."