Duke Special on driving charge in Republic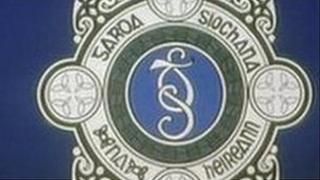 Popular Belfast musician Peter Wilson, better known as Duke Special, appeared in Dundalk District Court on Wednesday to face a charge of dangerous driving.
The charge relates to an allegation of dangerous driving on the M1 motorway at Gibbstown on 22 August.
Mr Wilson, 41, of Lomond Avenue, who was wearing his trademark dreadlocks and eyeliner, was refused legal aid.
The case was adjourned until September. Judge Flann Brennan remanded Mr Wilson on continuing bail.
Mr Wilson's lawyer, Eleanor Kelly had asked the judge to grant legal aid saying her client was a self-employed musician who had three children.
US dates
She said any driving conviction would have a "detrimental" effect on his career as he travels around.
Judge Brennan refused the application saying he did not grant legal aid for driving offences.
Duke Special is due to play dates in America and Canada next month.
He has performed on Last Night at the Proms at Hillsborough Castle and his most recent album, Oh Pioneer, was critically acclaimed.
It reached number three on iTunes, the singer/songwriter chart in Ireland, and seven in the UK charts.
In 2008 he won the Meteor Music Award for Best Irish Male.