Irish-British electricity interconnector launched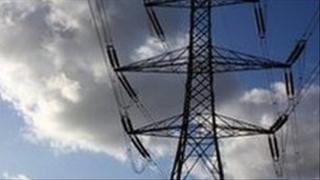 The east-west interconnector linking the electricity power grids of Ireland and Britain is to be officially opened later.
The interconnector, which will allow electricity to be bought and sold between the two countries, will begin commercial operations on 1 October.
Eirgrid, which was in charge of the project, said it had come in on time and below its 600m euro budget.
The interconnector has the capacity to power 300,000 homes.
It is around 260 kilometres in length and will be able to carry 500 megawatts of electricity between Ireland and Britain.
Eirgrid, which is a semi-state company, said the interconnector would encourage the development of renewable energy.