Northern Ireland student nurses allowance restored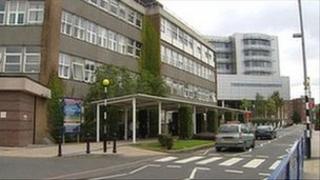 Northern Ireland's health minister has reversed an earlier decision to scrap a uniform and book allowance for nursing and midwifery students.
The allowance will be restored for this year only.
In the same announcement earlier this month, Edwin Poots announced annual bursaries would also be cut by 15%.
There was outrage with student representatives describing it as "absolutely catastrophic".
There was also criticism of the timing as students were about to begin courses.
Nursing unions were also critical of the move.
However it seems in this instance people power worked with Edwin Poots announcing that the allowance is to be reinstated.
However the reduction in the non-means tested bursary and an increase in means tested allowances will still proceed.
Edwin Poots said he understood the financial pressures facing students.
The National Union of Students and the Union of Students in Ireland (NUS-USI) said Mr Poots' decision was postive.
"We welcome the fact that he is now not going to scrap the book and uniform allowance for students starting in 2012," NUS-USI president Adrianne Peltz said.
"The fact that the new intake in 2012 will now receive this allowance will help people in meeting the very significant costs involved in studying.
"We would however also like to see a commitment from the minister to continue providing this allowance for students enrolling beyond 2012 too."