Intruder abused young girl as parents slept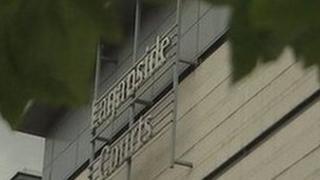 A man who broke into a family home and then sexually assaulted a nine-year-old girl has been jailed for seven years.
Daniel Francis Fullerton, 33, of no fixed abode, was told he could apply to the Parole Commissioners to be released once he had served half his sentence.
However, Judge Tom Burgess warned him he would only be released if he was assessed as safe to do so.
He said it was "difficult to imagine a more terrifying experience for anyone let alone a young girl."
An earlier court heard that Fullerton had climbed through the open window of a house in north Belfast on 3 June 2009.
He climbed into the girl's bed but had managed to get away when she went to alert her parents who were sleeping.
The earlier court sitting was told that crime scene investigators had uncovered his fingerprints on the window and his DNA on the nine-year-old girl.
He eventually pleaded guilty to three counts of sexual assault and one of burglary.
At Belfast Crown Court on Friday, the judge said reports had shown that Fullerton's personality had changed following a traumatic brain injury in 1996.
Judge Burgess said he believed Fullerton posed a significant risk of causing serious harm to the public but that an extended period on licence with set conditions would reduce that risk.
He told Fullerton his actions had had a profound impact on his young victim but that luckily, she appeared to be a "well balanced, resilient young lady".
In addition to his seven year sentence, the accused had a ten-year Sexual Offences Prevention Order imposed.
It will bar him from contacting his victim or her family, having unsupervised contact with children, being on licensed premises, associating with other sex offenders or from loitering near "child centred facilities".
Fullerton was also told he must sign the police sex offenders register for the rest of his life.