Millie Martin 'had more bruises than average child'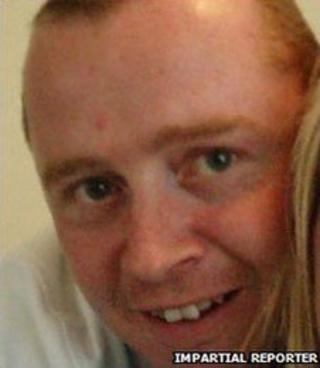 An expert witness has told the Millie Martin murder trial the child had more bruising than would be expected in an active toddler of her age.
Dr Katherine Ward examined Millie's medical records up to and including the time of her death.
She said there were no serious medical problems in the first year of her life.
She described the pattern of bruises on the 15-month-old's body and told the court they were found in areas shown to be rarely the result of injury.
Millie Martin's mother, Rachael Martin, from Main Street in Kesh, is accused of allowing the death of a child and child cruelty.
Ms Martin's former partner, Barry McCarney, from Trillick, is charged with the toddler's murder, causing her death and physically and sexually assaulting her.
Dr Ward, a consultant paediatrician from the Airedale Hospital in Yorkshire, said, having considered the investigation, witness statements and medical reports, she concluded there was clear evidence that Millie was the subject of repeated and severe inflicted injury, which led to multiple injuries, including a fatal head injury.
The doctor will be cross-examined on Friday.
Earlier, the grandmother of Millie testified that her daughter joked ghosts may have been causing the injuries to the toddler.
Margaret Graham said Rachael Martin, Millie's mother, had said it as a figure of speech.
Under cross-examination by Mr McCarney's QC, Mrs Graham was asked if she remembered having two interviews with social services between Millie's death and 7 April 2011.
She said no.
After being shown a report, she said they "weren't out about Millie," that she remembered one meeting but couldn't recall the second.
The QC, Eilis McDermott, asked Mrs Graham if she remembered telling the social worker about bruising she had noticed on the child's chest - did she recall asking Rachael about it and that Rachael had "got annoyed", saying "what, do you think I did it?" and walked out of the room?
Upset
Mrs Graham said she did and that their relationship was "like any mother and daughter, Rachael might get stroppy with me when she wouldn't with anyone else".
During questioning by Miss Martin's QC, John McCrudden, Mrs Graham said Miss Martin was a "very good" mother.
On the day Millie was taken to hospital, she and Rachael had been at Mrs Graham's house.
Mrs Graham recalled that both she and Rachael got upset about how sick Millie seemed.
Mrs Graham then went shopping with a friend. There had been a series of texts from Rachael about how Millie was doing, finishing at 19:50 that night.
That text said, "no need to ring me back, just letting you know Millie has picked up a bit".