Free Translink wi-fi costs £700K to set up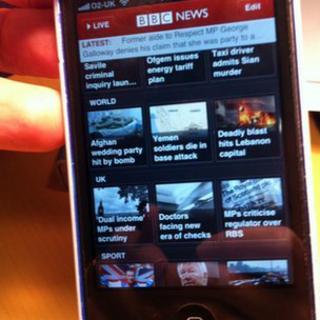 Translink has spent more than £700,000 to provide wi-fi on buses and trains.
It will cost more than £400,000 a year to run the service, which is free to passengers.
The publicly funded transport company is anticipating losses of around £22m over the next two years after its budget was cut.
When it was introduced earlier this year the company said free wi-fi was intended to attract commuters out of their cars.
Figures obtained under a Freedom of Information request earlier this month show that it cost just over £700,000 to introduce the service.
The bulk of the capital cost, £481,000 was for introducing wi-fi to its Class 3000 trains.
Most of the rest, £136,000, was the price of putting wi-fi onto the Goldliner buses that serve Northern Ireland's main routes.
The rest of the money was spent making wi-fi available on the Enterprise rail service between Belfast and Dublin, and on a number of cross channel routes. The Enterprise service wi-fi cost £78,000 to set up.
In terms of running costs, the wi-fi service is most expensive on the Class 3000 trains where it is estimated the annual bill will be £172,000 and on the Goldliner services where it will cost £56,000.
It will cost £15,000 a year to run it on the Enterprise.
For the 20 new trains bought over the last year by the company, the cost of wi-fi installation is included in the purchase price. The running costs of the wi-fi service on these trains is expected to be in the region of £170,000 a year.