Londonderry arson attack causes £200,000 damage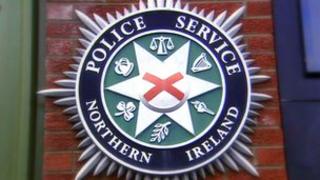 Construction equipment worth around £200,000 has been destroyed in an overnight arson attack in Londonderry.
At about 03:20 BST on Saturday, police received a report that a bulldozer parked at a construction site at Brooke Park had been set on fire.
SDLP Foyle MLA, Mark H Durkan, said the machine was being used in a major redevelopment project at the park.
He said he now feared the construction work would be delayed and the local community would lose out as a result.
"This earth-moving machine was being used in the creation of the new grass pitch, a central part of the multi-million pounds regeneration of Brooke Park.
"This is a project that we have worked hard to drive forward and will greatly enhance the Rosemount area and benefit the city as a whole.
"It seems to me that this was a deliberate, planned attack as opposed to an act of wanton vandalism.
"However the net result is the same; the work will probably now be delayed, site workers have been sent home as they are unable to continue carrying out their duties, a very expensive piece of equipment has been destroyed and this community is suffering," Mr Durkan said.
The police have appealed for anyone with information about the attack to contact them.