New north Belfast Asda store plans dropped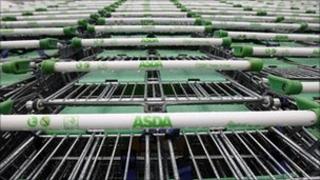 The supermarket chain Asda has dropped plans for a new store in north Belfast.
The firm had wanted to open a new store on Loughview Playing Fields, to replace their existing shop on the Shore Road.
Asda and their development partner, Bayshore Development, were supposed to buy the playing fields from Belfast City Council for £14m.
In a statement, the company said that the site was no longer commercially viable for them and criticised delays in the planning process.
Property communications manager Lisa Rooke said they had first submitted their plan in 2009, but had not yet had an answer from planners.
"The delays in the planning process have not assisted the application, and the proposal for relocating the store no longer adds up in the current economic climate," she said.
"We have listened to the views of the local community, and are looking at opportunities to make improvements to our existing store on Shore Road, which trades successfully and has good community relations in the area."
More than 1,500 people had lodged letters of objection to planners over the proposal to sell the playing fields to the supermarket.
Asda said that more than 1,000 people had signed a petition of support for the plan in the Shore Road store and that two other community-led petitions, with a combined total of 560 signatures, supporting the new development had been sent to planners.
The plan was for a superstore, car park, petrol station and a number of non-food retail units on the Loughside site.
The council had intended to develop a new 3G all-weather pitch, sports pavilion and children's play facilities on the nearby Loughside Park, along with residential units on a neighbouring site.