NI benefit uptake campaign pays out £13.1m to 4,000 people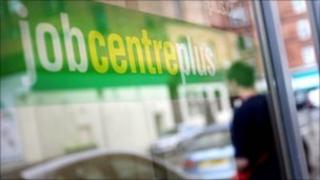 Over 4,000 people in Northern Ireland have received an extra £13.1m in new and additional benefits.
On average, those who benefited were better off by £60 per week.
Social Development Minister Nelson McCausland, said he was delighted with the success of the benefit uptake campaign for 2011/12.
He said: "My department has stepped up its work and is investing more than ever before in new initiatives to promote benefit uptake.
"I am delighted with our success this year. It is vital that we ensure all those who are entitled to benefits receive them.
"The fact that we have managed to secure an additional £13.1m this year for people in need in Northern Ireland - which is more than three times the amount for the previous year - is very encouraging. I am committed to making sure that our efforts in this area continue and grow."
The minister said the the current economic climate was putting "real pressure" on everyone, especially many of our more vulnerable citizens.
"£13.1m is a substantial amount of money that will not only make a real difference to the lives of vulnerable individuals in our society during these challenging financial times, but will also make an impact on local economies as this extra cash will be spent in local businesses in Northern Ireland."
Since 2005, the Social Security Agency has delivered a range of targeted exercises which have generated over £50m in additional benefits and arrears for people.