MacMahon Construction placed in receivership by bank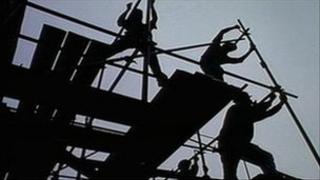 A Cookstown-based building contractor has been placed into receivership by Allied Irish Bank.
MacMahon Construction, whose registered name is J J MacMahon (Building Contractor) Ltd has its headquarters at Loy Street.
The firm worked on residential and commercial projects in Northern Ireland and the Republic.
The firm's last set of accounts, for the year ending April 2011, showed that it owed its creditors more than £7m.
Those accounts showed net assets of £3m though the auditor said there were "significant uncertainties" in the financial statements.
The uncertainties included the value of properties that were recorded in the accounts as being worth £6m.
The firm owned land in Cookstown and Dungannon.
The construction industry in Northern Ireland has been stuck in a depression following the bursting of a property price bubble.