Association of Catholic Priests saddened by bishops' 'snub'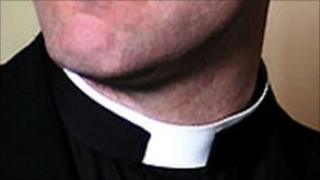 A group representing hundreds of Irish priests has said it is disappointed that the Irish Catholic Church's Bishops Conference will not meet them.
The Association of Catholic Priests (ACP) has claimed the conference refused to hold face-to-face talks to discuss the future of the Church.
The ACP represents more than 850 priests on the island of Ireland.
Recently, it has been criticised by the Vatican for expressing views that contradict the Church's teaching.
Fr Tony Flannery, a spokesman for the ACP, said the response they had received to their request for a meeting was a "fairly definitive statement" on the hierarchy's feelings about the group.
"Our indication is that the Church is in very serious difficulty and we believe that it is of crucial importance that all sections of the Church in Ireland begin to face this reality and that a dialogue is created among us all," he said.
"It is in that context that we wrote to the bishops and we are very disappointed, because their reply to us was very brief and it was dismissive.
"One of the major problems of the Church in Ireland is the problem of leadership and unless the bishops enter into real serious dialogue with the rest of us, we are going no place.
"That is what we are looking for and that is what they don't seem to be willing to do."
A spokesman for the Irish Bishops Conference said the ACP should meet diocesan councils at local level instead.