Man convicted of Belfast car sex attack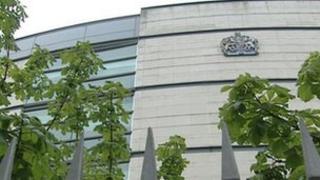 An 39-year-old man has been convicted of raping a woman he gave a lift to in Belfast.
Nahab Toufik, who is from Algeria but has an address on the South Circular Road in Dublin, was convicted by a jury at Belfast Crown Court of rape and sexual assault.
He was acquitted on a charge of unlawful imprisonment.
Toufik attacked his 33-year-old victim after meeting her in a city centre nightclub in July 2011.
He offered her a lift home at the end of the night but attacked her in a side street near Peter's Hill in the north of the city.
She eventually managed to scramble out of the car, summoning help from a stranger's door.
Toufik gave evidence on his own behalf and claimed the sex had been consensual.
He will be sentenced next month.