Lough Erne Resort fire extinguished by NIFRS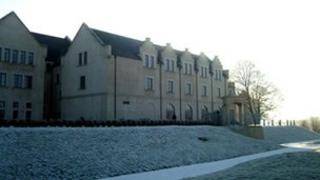 Firefighters have put out a fire which began at a luxury hotel resort in Enniskillen, County Fermanagh, early on Monday.
Six appliances were sent to the scene of what an NIFRS spokeswoman described as "an intense fire" at the five star Lough Erne Resort.
It is understood the fire was in the pool area of the hotel.
The building was evacuated, but the hotel has said guests were not in danger.
Last week, there was speculation that the resort was being considered as a venue for the G8 summit of leading industrial nations.
An investigation has begun into the cause of the fire.