Heritage Lottery Funding: £142,000 for 17 Northern Ireland projects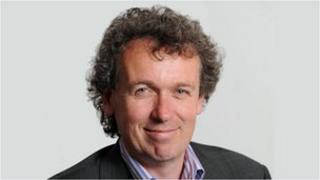 A total of 17 projects in Northern Ireland are to receive £142,000 from the Heritage Lottery Fund through its All Our Stories programme.
Funding has been awarded to projects ranging from the history of the Irish Trade Union movement to a century of boxing in Banbridge.
This grant scheme is designed to get thousands more people involved in exploring local history.
Grants range in size from £3,000 up to £10,000.
Paul Mullan, head of the Heritage Lottery Fund Northern Ireland, said it had been "bowled over by the response to All Our Stories".
"We're looking forward to hearing more about the colourful stories that emerge; they will create a unique picture of our local communities and these islands as a whole at an important time in our history," he said.
'Inspired by stories'
The Portavogie Maritime Culture & Heritage Project aims to produce two publications and a showcase event with its funding.
Young people will record interviews with many of the older villagers to capture "information and tales that may be otherwise lost".
Catherine Coffey, chairperson of the Portavogie Culture & Heritage Society, said the grant would enable it to preserve the area's history and "raise awareness of the current decline in our fishing industry and the knock-on effect this has on the village as a whole".
"We have been inspired by stories passed down through the years and feel the recording and production of this literature and the video diaries will serve as a true record of the history of Portavogie," she added.
Another project to receive funding is Memories Allowed which is led by The Cosy Club in Londonderry.
That scheme will record the memories of some of the older generation who were native to the Hazelbank area of Derry, but moved away due to the Troubles.
Geraldine Fitzpatrick, the development officer for Cosy Club, said the deaths of three members of the club earlier this year had brought about the realisation that some of their great memories "had been lost with them".
"The Heritage Lottery Fund's backing has provided something to be excited about for those who have much to share and a great opportunity for some of the older people who have never shared some of the history of how they lived before, during and after the Troubles," she said.