Hyponatraemia: Claire Roberts' parents in 'cover up' claim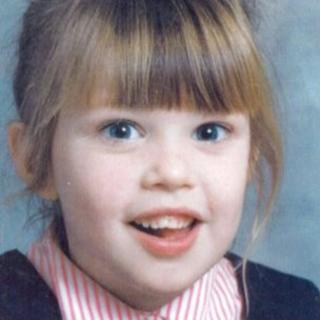 The parents of a nine-year-old girl who died in the Royal Belfast Hospital for Sick Children in 1996 have accused some senior staff of a cover-up.
Claire Roberts died after being admitted to hospital with a stomach bug.
It has emerged that no official investigation was carried out until 10 years after her death.
The hyponatraemia inquiry is examining the deaths of five children across Northern Ireland.
Claire died in 1996 at the Royal Belfast Hospital for Sick Children.
A lawyer for the Roberts told the inquiry on Thursday that, having heard the clinical evidence, Claire's parents now want to know why the clinicians responsible for her care repeatedly failed to identify many errors and why they continue to deny them.
Despite the death of another child in the same ward 11 months earlier under similar conditions, it has emerged that neither death was investigated.
The Roberts' solicitor said that when an investigation finally did get under way 10 years later, according to what the Roberts now know, "it looked as though a hand was steering the evidence from behind the scenes".
In addition to Claire's death, the inquiry is investigating the deaths of Adam Strain, Raychel Ferguson and examining the events following the deaths of Lucy Crawford and Conor Mitchell.
In the case of four of the children, the inquest stated that hyponatraemia was a factor that contributed to their deaths.
Hyponatraemia describes an abnormally low level of sodium in the blood that can occurs when fluid is not administered correctly.