Police officer used 'half wages to pay mortgage'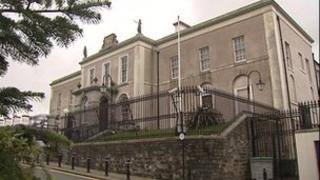 A jury has heard that a policeman charged with fraud was using more than half his take-home wages to pay his mortgage.
Keith Andrew Davidson, 44, whose address was given as C/O Bangor PSNI denies fraud by misrepresentation and misconduct in public office.
A police financial analyst said that in 2007, Mr Davidson's mortgage payments increased from £793 a month to £1,438.
His average take-home pay at the time was £2,700, the jury was told.
He is accused of concocting 16 incidents of intimidation to get the government to buy his house in 2008 through the Scheme for the Purchase of Evacuated Dwellings (SPED).
It went on the market in January that year with an asking price of £380,000.
One of Mr Davidson's allegedly concocted incidents of intimidation was the theft and burning of his car.
However, a car insurance expert who examined the burnt out remains told the jury at Downpatrick Crown Court that he could find no evidence of forced entry to the vehicle.
The trial continues.