Cross-border criminal gangs discussed by MLAs in assembly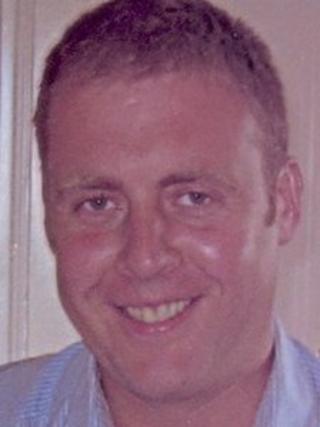 The justice committee chairman has said he believes members of major organised gangs carrying out crimes in the Irish Republic are living in NI.
Paul Givan said he had heard reports some were living in Newry and Warrenpoint.
His comments followed the murder of an Irish police officer during a robbery in Dundalk on Friday.
Police are examining if a burnt out car later found near Keady, County Armagh is linked to the murder.
The vehicle was found in Fews Forest on Sunday afternoon, about 25 miles away from the shooting in County Louth.
Det Garda Adrian Donohoe was killed at Lordship Credit Union at Bellurgan on 25 January 2013.
The 41-year-old was one of two detectives on escort duty when an attempted robbery took place.
Irish police said he did not produce his weapon before he was shot.
The gang stole 4,000 euros before escaping from the scene.
Irish Justice Minister Alan Shatter told RTE Radio it was "probable but not certain" the car found burnt-out was used in the police officer's murder.
Speaking in the assembly on Monday, Mr Givan was responding to an urgent question asked by the SDLP's Conall McDevitt.
Mr McDevitt had questioned how criminal justice agencies in the Irish Republic and in Northern Ireland were working together in their response to the murder of Mr Donohoe.
"We need assurances that Northern Ireland is not seen as a safe place for these individuals to be residing and that every effort is made to try and track them down," Mr Givan said.
Stormont Justice Minister David Ford restated that he and the Republic of Ireland's Minister for Justice, Alan Shatter, had reinforced their commitment to work together against criminal gangs.
"A fight against terrorism and organised crime is a fight in which we are all united and one which is clearly seen by the response which is coming from the PSNI to the Garda Siochana today and has come from the Garda Siochana to the PSNI in the past," Mr Ford said.
"There is no doubt that there is a lot going on, on a cross border basis and it is absolutely clear that that requires the support of each and every one of us."