Princess Victoria disaster: Larne service marks 60th anniversary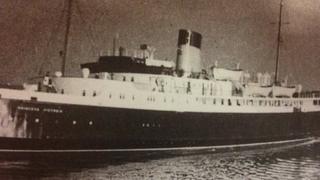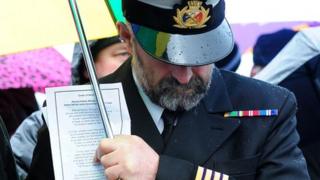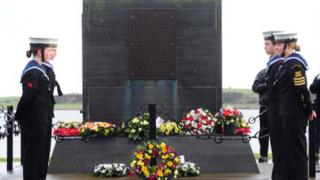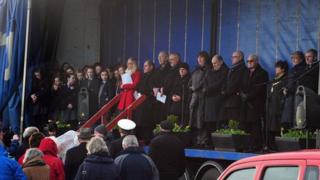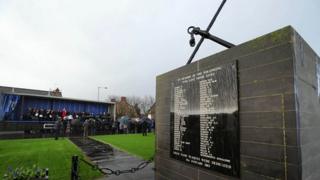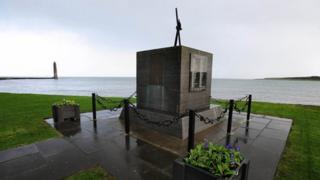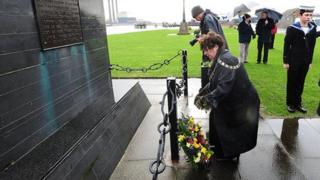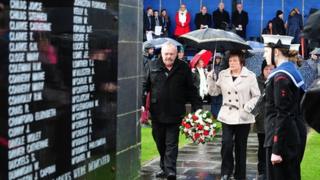 A commemoration service has been held in Larne, County Antrim for the victims of one of the worst maritime disasters to happen in British coastal waters.
Sixty years ago, the MV Princess Victoria sank off the coast County Down, with the loss of 133 lives.
The ship, which was sailing to Larne from Stranraer in Scotland, sank in treacherous weather conditions.
Only 44 people survived the disaster on 31 January 1953.
'Devastating tragedy'
Services of remembrance have also taken place in Stranraer.
The omens were not good on the day the ferry sank.
Parts of western Europe and the UK were in the grip of freak weather from the north Atlantic.
Severe gales battered coastlines and floods hit many areas, killing hundreds of people.
Mayor of Larne, Councillor Gerardine Mulvenna, said: "This will be the 60th anniversary of this devastating tragedy which shook communities in both Stranraer and Larne.
"I would like to invite and encourage members of the public to attend the short service to remember those who lost their lives in this disaster, as well as to show respect for the bravery of all those involved in the rescue operation."
As part of the 60th anniversary commemoration, a painting of the MV Princess Victoria, by local artist Chris Gilbert, will be unveiled.
Courage
A small exhibition will also go on display at Larne Leisure Centre from Thursday.
The exhibition has been designed so that it can be toured to schools and groups, in the hope that future generations will remember the devastating loss of life as well as the courage displayed by all involved in the rescue effort.