House damaged in Larne petrol bomb attack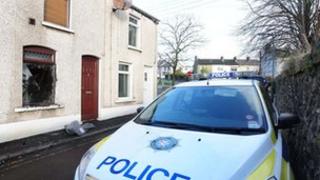 Damage has been caused to a house in Larne, County Antrim, in a petrol bomb attack, the police have said.
It happened just before 22:30 GMT on Wednesday at a house in Church Way.
A window was broken and minor damage was caused. A man was in the house at the time but was not injured.
Police have appealed for anyone with information about the attack to contact them.