Northern Ireland hospital operations information to be provided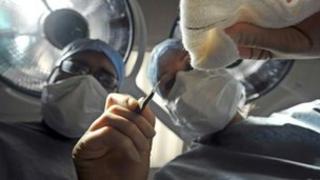 For the first time, Northern Ireland is to submit information to the National Joint registry showing just how successful hospitals are in carrying out joint operations.
Every year more than 4,000 people in NI have a hip or knee replaced.
However, unlike England and Wales there is no data available indicating how successful individual hospitals are in carrying out orthopaedic procedures.
Five NHS hospitals are among those who will submit data.
They include Musgrave Park in Belfast and Altnagelvin in Londonderry.
Three independents have also signed up.