Chairman of UUP's Foyle branch leaves the party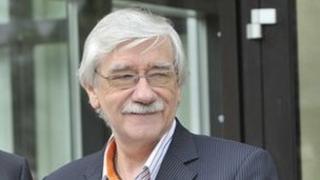 The former deputy chairman of the Ulster Unionists, Terry Wright, has left the party.
Mr Wright was also the chairman of the party's Foyle branch.
In a statement, he said he was "uneasy" with the direction the UUP was travelling "with particular regard to a closer relationship with the DUP".
Mr Wright also said the party should consider going into opposition and that it should show leadership in "redefining unionism for a modern era".