Northern Ireland pupils get transfer test results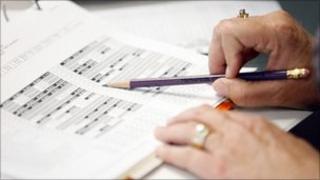 Pupils across Northern Ireland have received their transfer test results for entry into grammar school.
Thousands of P7 pupils sat the unofficial exams, set by two separate bodies after the 11-plus was abolished.
The tests are used by 67 grammar schools to determine their first year intake.
While pupils will know their result on Saturday it will be May when they learn if they have succeeded in in gaining a place at their preferred school.
The Director of Parenting NI Jackie Valentine said parents should tell their children they are proud of them no matter what their result is.
"Even though you are anxious remember your child is anxious too," she said.
"They have gone through the stressful stage of doing the exam and again they now have the result through the door .
"They might have got the results they wanted, but they might not have got the results they wanted, so it is very important for parents to take on board how your child is actually feeling."
The 11-plus exam, which used to determine entry into grammar schools, was abolished in 2008. New unofficial exams have since been introduced.
The AQE test is used mainly by non-denominational grammar schools and the GL assessments are used mostly by Catholic-maintained grammar schools.
Northern Ireland's Sinn Fein Education Minister John O'Dowd opposes academic selection. His party pushed through the abolition of the 11-plus exam and the issue has divided the Assembly.