Security alert at Belfast city centre car park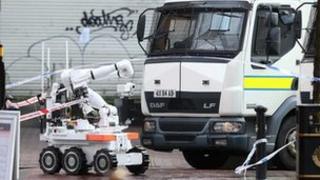 There is a security alert in central Belfast following the discovery of a suspicious object.
It was found at Bedford Street car park on Tuesday.
Army bomb disposal officers have been called to examine the object.
Part of Bedford Street was closed for a time and motorists were unable to access vehicles in the car park.