Arlene Arkinson murder: No inquest this year says John Leckey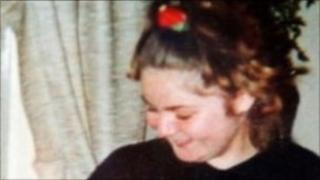 Senior Coroner John Leckey has ruled out holding a full inquest this year into the murder of a missing teenager because of a strain on resources.
Arlene Arkinson, 15, disappeared in August 1994 after a night out in County Donegal.
Child-killer Robert Howard was acquitted of her murder in 2005.
"I would not have the capacity to hold an inquest this year," Mr Leckey told a preliminary inquest in Belfast on Wednesday.
"I just would not have the resources."
Arkinson family barrister, Henry Toner QC, said he was surprised by the revelation.
"I am slightly taken aback," he said.
"If we proceed in the way we are going it could be 2015," he added.
An inquest into Arlene's death was ordered in 2007 but has been hit by delays after Howard's legal team launched a legal challenge claiming it could undermine the trial verdict.
High Court Judge Mr Justice Treacy criticised the delay.
Last year the police, acting on new information, carried out searches of Howard's former flat at Main Street, Castlederg, last year.
Mark Robinson, barrister for the PSNI, told the hearing officers had removed 800 forensic exhibits from the flat and were awaiting results.
A derelict farm in Strabane was also excavated but tests had proved negative.
There have been no searches carried out in the Republic of Ireland.
Mr Robinson said: "This is not a matter that has gone to sleep. This is a matter that has been proactively chased down. The police are doing everything they can."
More than 3,000 documents and 793 statements have been prepared by the PSNI for an inquest and are expected to be disclosed to the legal services next week.
Another preliminary hearing has been scheduled for 8 March.