NI universities earn £100m through businesses links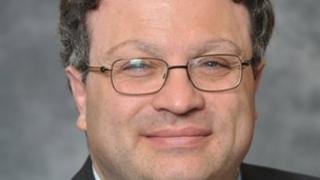 Universities in Northern Ireland earned more than £100m last year through links with businesses and the community.
A report from the department of learning and employment said Queens University and the University of Ulster outperformed other parts of the UK.
Minister Stephen Farry said the co-operation had a "major positive impact" on the local economy.
He said the higher education sector had continued to grow during a difficult economic period.
"Higher education is a key driver for the Northern Ireland economy," he said.
"This report provides evidence of the growing relationship between our universities and the business sector.
"There is an increasing awareness among commercial businesses, the public sector and community organisations of the economic advantages that can be brought by closer engagement with our universities.
"My department's ongoing commitment to supporting the universities' knowledge exchange and commercialisation activities, through the Higher Education Innovation Fund and the highly successful 'Connected' initiative, has enabled the universities to increase the range and depth of their interaction with business and the wider community.
"This has also underpinned the successful commercialisation of the Northern Ireland research base. This focus will remain a key priority for my department in supporting the economy."