PSNI warning over north Belfast organised fights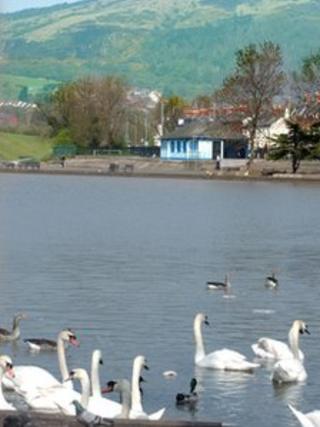 Police have said they are concerned about a number of organised fights that have taken place in north Belfast recently.
Large groups of youths have been involved in confrontations in Brougham Street and the Waterworks park over several weekends.
Some of those involved were armed with knives and hammers.
Local community worker Gerry O'Reilly said the fights had been pre-arranged through social media.
He said as well as those fighting, other people were being invited to come and watch.
"There are concerns that these young people are not aware of the weapons which may be present at the scene of the proposed fight site and that they are also unaware of the geography of the area which may include an interface," Mr O'Reilly of the Community Bridges Project, Duncairn Gardens, said.
His colleague from the project, Harry Smith from Tiger's Bay, added: "Parents need to take responsibility regarding the whereabouts of their children and in supervising access to social networking sites.
"There are fears that should this behaviour continue that a young person may lose their life."
Sergeant Brian Caskey of the PSNI said those carrying weapons could not only cause other people great harm, but could also damage their own lives if they end up with a criminal conviction.
"Those who might consider carrying such a weapon should be aware that local police will carry out searches and that you stand a strong chance of getting caught," he said.