Legionnaires' disease bacterium: Newtownabbey school closed for two more weeks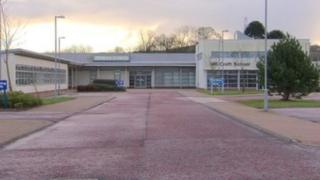 A County Antrim school will remain closed for another fortnight as investigations continue into the discovery of the bacterium which can cause Legionnaires' disease.
Hill Croft Special School in Newtownabbey closed a week ago while further tests were carried out.
The bacterium was found in a disused shower block at the school.
Definitive results of the tests carried out so far will not be known until this Friday.
Ray Gilbert of the North Eastern Education and Library Board has said the system has already been flushed out.
He said work had been done to descale and disinfect the water system.
Meanwhile, steps have been taken to keep in contact with parents.
When the news first emerged, the board said: "We would like to reassure anyone who may be concerned that the area where the bacterium was found has not been in use by the pupils or staff at the school."
The board said they would continue to work closely with the school, the Public Health Agency and the Health & Safety Executive.