Western Trust in drive to find foster parents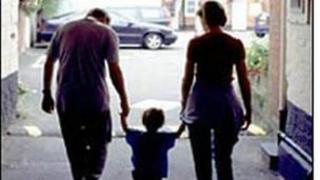 A drive to encourage more people to become foster parents has been launched by the Western Health Trust.
They need more foster families in Londonderry, Fermanagh and Tyrone.
Children aged seven to 12 years need foster care on a short and long-term basis.
Dympna Brogan from the trust urged people to come to an information evening and consider fostering.
"A shortage of foster carers may result in children or young people living with foster carers outside the local area they come from and therefore having to travel significant distances to school, being far away from their family and friends, sometimes even having to be split from their siblings," she said.
"We want to find the right foster home for each child or young person, first time round."
Locations and times for events are:
Monday 25 February 2013 at 19:30 GMT, Waterfoot Hotel, Derry/Londonderry;
Tuesday 26 February 2013 at 19:30 GMT, South West College, (Omagh Campus).
Wednesday 27 February 2013 at 19:30 GMT, South West Acute Hospital, Enniskillen.
Thursday 28 February 2013 at 19:30 GMT, Fir Trees Hotel, Strabane.
Coffee Morning: Friday 1 March 2013 at 10:30 GMT to 14:00 GMT, Public Services Centre, High Street, Omagh.