Northern Ireland people warned of slimming trial scams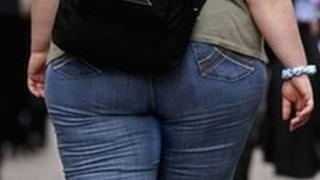 Northern Ireland people have been warned to beware of online offers of free trials of slimming products.
Trading Standards has had more than 100 complaints from people who thought when ordering weight loss samples they were only paying for post and packaging.
However, the majority later discovered they had unwittingly signed up to a £69 per month regular supply of it.
In some cases, consumers did not notice they had been making monthly payments for seven or eight months.
One Belfast man saw an online advertisement for a trial offer of some weight loss and body cleansing 'natural' herbal tablets.
The advertiser was offering them at a trial price of £2.49 for postage and packaging.
He ordered the tablets, which arrived 14 days later, along with a letter stating that they would charge £69.95 per bottle from his credit card.
The letter also mentioned that he had a right to cancel and return the product for a full refund within 14 days of ordering.
However, as the tablets only arrived 14 days after he had placed the order, the cancellation period had lapsed, and two amounts of £69.95 plus the postage and packaging were already debited from his credit card account.
Additionally, the letter indicated that they would be withdrawing the same amount monthly from this account.
Trading Standards discovered that the full details of what consumers were signing up to were hidden within the detailed terms and conditions.
It only came to light that consumers had committed to buying a regular monthly supply, when they received a second delivery of the product and £69 was deducted from their bank accounts.
'Grossly misleading'
Damien Doherty from Trading Standards said many of the 'trial offers' were grossly misleading to consumers and were designed to deceive and trick people into parting with cash.
He said when some consumers tried to cancel their subscription, they found they could not get through to the company on the phone number provided or that the number did not work.
"Consumers should ensure that, when providing bank details for online offers, they always read the terms and conditions carefully to know exactly what they are signing up to," Mr Doherty said.
"At the beginning of each year, many people resolve to lose weight and this is an opportune time for the scammers to take advantage of vulnerable people who are desperate to lose weight.
"We have spoken to many consumers who felt that they had tried everything to lose weight with no success and that they are willing to try anything.
"The scammers exploit that sense of desperation with a no obligation 'free trial', and profit from it by signing consumers up to a monthly subscription without them knowing."
Mr Doherty also said that research into some slimming aids had shown some products on the market were worthless and even dangerous, containing untested and potentially harmful ingredients.
He advised people to avoid adverts that claim weight loss can be effortless, substantial and fast such as 'lose two stone in two weeks' or 'lose weight while you sleep'.