Philippa Reynolds: Funeral hears how she 'touched lives'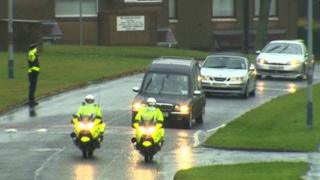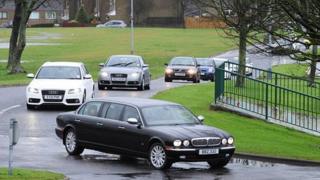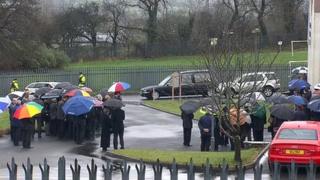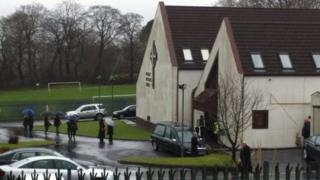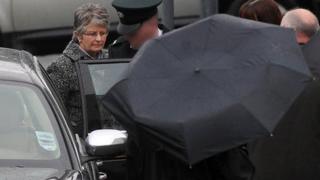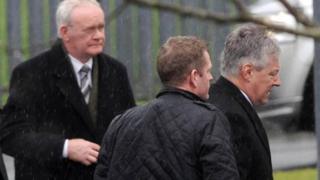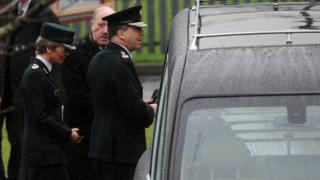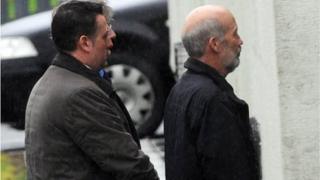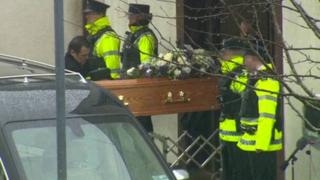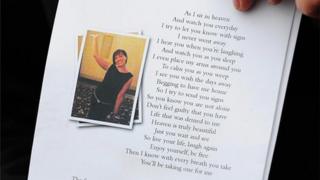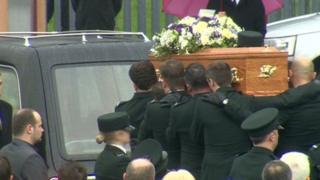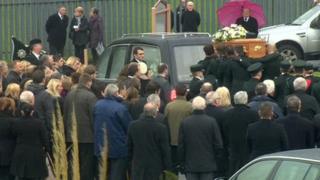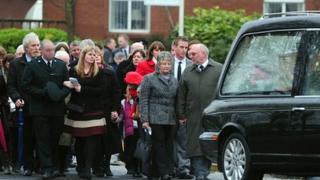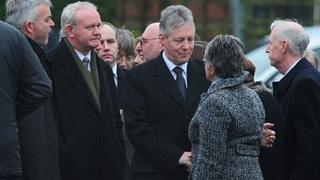 A sister of the police officer killed in a car crash in Londonderry at the weekend said she "touched many lives during her short time on earth".
Philippa Reynolds, 27, was on a routine patrol in an unmarked police car when it was hit by a stolen vehicle on Saturday.
Her funeral is taking place at Mossley Methodist Church in Newtownabbey.
Her sister, Debra, said she was taken in her prime: "The baby of the family is gone, my daddy's little girl".
She added: "I'll never understand why God chose to take her from us at such a young age, but she will live on in our memory."
Politicians have joined the Reynolds family and friends for the funeral.
Among the mourners are the first and deputy first ministers, Peter Robinson and Martin McGuinness, as well as the justice minister, David Ford.
Earlier, Chief Constable Matt Baggott and Chief Superintendent Stephen Cargin described her as "best of the best".
Speaking at a press conference, hours before the funeral, Mr Baggott said it was a day of "profound sorrow" for her family and thanked them for "giving her to us".
'Superb'
He said she had been a "superb" police officer adding: "She embodied all the values that the police service is and wants to be even better at.
"She was kind, she was caring, she was courageous when necessary, she was compassionate.
"She was part of the story of peace-building in Derry/Londonderry."
Mr Cargin, who was Constable's Reynold's commander, said she typified the police officers who serve the community in Northern Ireland.
He added that "something good, something powerful" had come out of her death.
"Communities have come together, communities are uniting behind us as a police service and uniting together and supporting us as a police service," he said.
Condolence
Constable Reynolds was a back seat passenger in the car which was involved in the collision. Two other officers were injured.
Two books of condolence have been opened in Derry in memory of the officer.
On Monday two men in their 20s appeared in court charged in connection to the officer's death.