Two men deny Ballymena schoolboy murder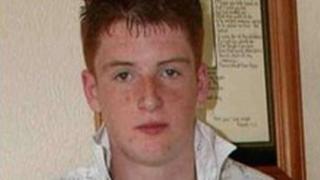 Two Ballymena men have denied involvement in the murder of a schoolboy seven years ago.
Christopher Francis Kerr, 26, from Moat Road and Aaron Cavana Wallace, 24, from Carnduff Drive, pleaded not guilty to murdering Michael McIlveen in May 2006.
The 15-year-old died from brain injuries the day after he and two friends were attacked.
Mr Kerr was remanded in custody, while Mr Wallace was freed on bail. The trial is due to start on April 8.
It is expected to last more than four weeks.