Northern Ireland house prices drop by 13%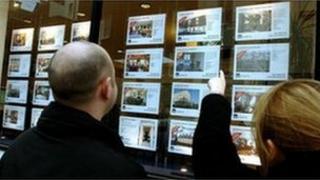 House prices in Northern Ireland dropped by 13% last year, according to official figures.
Between quarter three (July-September), and quarter four (October-December), residential property prices fell by 3%.
The statistics agency, NISRA, said that 3,700 residential properties were sold in Northern Ireland between October and December 2012.
This represented a 20% increase on the same quarter in 2011 and the highest in the same period since 2007.
Apartment prices, however, rose by 4% between October and December in 2012.
They are now 26% lower than at the beginning of 2005.
In quarter four last year, the price of detached houses dropped by 5%, while prices of semi-detached homes fell by 3%.
Terrace house were down 2%.
Overall prices are down 56% since 2007 and 13% lower than in 2005.