Robert Rodgers seeks royal prerogative of mercy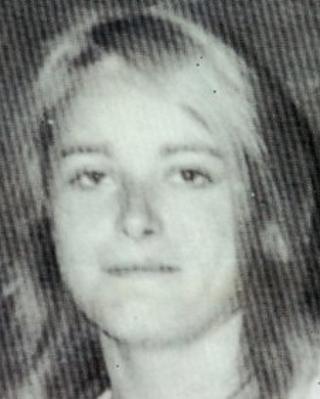 A man jailed last week for a sectarian murder in 1973 has asked to be freed under the royal prerogative of mercy.
Robert Rodgers' lawyers have written to Northern Ireland Secretary Theresa Villiers seeking the pardon because he has already served a life sentence.
The 59-year-old is also preparing to lodge an appeal against being found guilty of murdering Eileen Doherty.
The Catholic teenager was shot three times after her taxi was hijacked by gunmen in south Belfast.
Ms Doherty, 19, was returning home to the west of the city from a visit to her fiance when the killing was carried out in September 1973.
Prison
Rodgers, of Tierney Gardens, Belfast, was charged following a review of available evidence by the Historical Enquiries Team (HET).
He denied the murder but was convicted last week following a non-jury trial. A judge ruled there could be no possible innocent explanation for Rodgers' palm prints being uncovered inside the hijacked taxi.
Although not suspected of firing the fatal shots, he was found guilty of a joint enterprise to murder.
Rodgers has already served 17 years in prison for the killing of a Catholic man a year after the murder of Ms Doherty.
Ciaran McElroy, 18, was shot a number of times in September 1974 on Park End Street, Belfast.
Despite being jailed for life once more for Ms Doherty's murder, he could be free after two years under the terms of the Good Friday Agreement.
However, his lawyers have initiated legal moves aimed at securing a release much sooner.
They argued that Rodgers has already served a life sentence for a Troubles-related killing carried out in Northern Ireland, putting him in a different category to former IRA man Gerry McGeough.
Challenge
Dungannon man McGeough, who was jailed for the attempted murder of a part-time soldier in 1981, failed to secure a pardon because he had not served time in British or Irish jails for other offences committed in Germany and the United States.
The letter sent of behalf of Rodgers states: "We believe the circumstances of this case permit the Secretary of State to give favourable consideration to the grant of the Royal Prerogative of Mercy."
Solicitor Kevin Winters also confirmed his client intends to lodge an appeal against the murder conviction.
He said the challenge would be based on the court drawing an adverse inference against Rodgers, and being deprived the chance to cross examine a key forensic police witness.
Mr Winters further claimed there was no consistent approach between the HET and Police Service of Northern Ireland.
"In not one single case involving contentious killings by the security forces has there been a referral by HET to PSNI to make an arrest," he said. "This stands in stark contrast to the approach taken in the case of Robert Rodgers and some others like Gerry McGeough."