Warning of high air pollution over Newry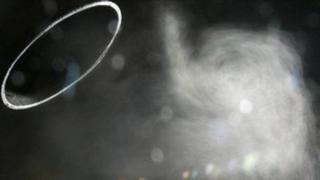 High levels of air pollution are being monitored in the Newry area, the Department of Environment has said.
Moderate levels are being monitored in Armagh, Ballymena, Belfast, Lisburn and north Down.
The department added there are "moderate levels of particulate matter and nitrogen dioxide" in Londonderry.
It said the pollution is likely to be linked to the build up of emissions from vehicles and home heating during the current calm, cold weather.
"While the cold and settled weather continues through the rest of this week, there is a possibility that high or very high levels of pollution could be seen in urban centres across Northern Ireland," the department said.
"During periods of high air pollution the symptoms of people with lung or heart disease may worsen. Healthy people are unlikely to experience any ill effects."