Dunluce centre in Portrush to close in 2013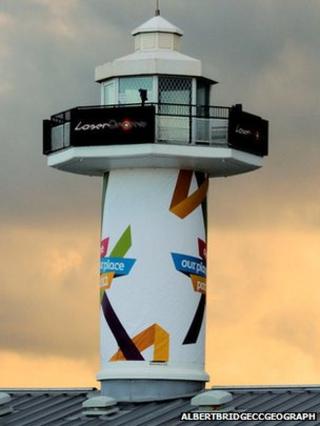 The Dunluce Centre in Portrush, County Antrim, is to close 20 years after it opened, Coleraine Borough Council has said.
Numbers visiting the tourist facility have dropped over recent years and 2013 will be its last summer.
In a statement the council said they would see what could be done with the centre.
"This will involve consultation with both the private and voluntary sector," the council said.
"As other recent initiatives have demonstrated, council remains fully focused on the regeneration of Portrush as a central pillar of the tourism strategy for the North Coast."
Last year the centre, which only opens during the summer, cost £187,000 to run.
The council said that services, such as the 4D Turbo Tour and the Darklight laser-tag game, were "somewhat dated and face competition from other entertainment providers".
The centre also has a viewing tower for panoramic views of the area and a Finn McCool playground for younger children.