Compensation disparity finally explained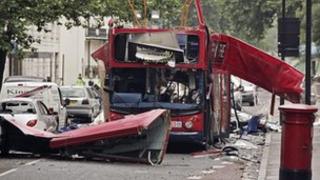 Last week I recorded on this blog my slow-moving attempt to get clarification on whether compensation payments provided to victims of the troubles in Northern Ireland would be treated in the same way as money paid to those injured in the 2005 London bombings.
After two months probing, I managed to discover that the Victims Commission was talking to the Social Development Department about the issue. However I couldn't get any further.
East Belfast Ulster Unionist MLA Michael Copeland started the ball rolling when he pointed out the reference to the London bombings in the welfare reform regulations.
Now another East Belfast MLA, Chris Lyttle, has provided some answers by putting an assembly question to the minister, Nelson McCausland.
In short, it looks as if the disparity in treatment is because some London compensation payments came from a charitable fund, not a government scheme. The full story is here.
My thanks to both politicians for shedding some light on this disparity, although since none of us would choose to become victims of violence I still wonder whether all such compensation should be exempted from means testing, irrespective of its source.