Gas supplier Airtricity to raise gas prices by 8.7%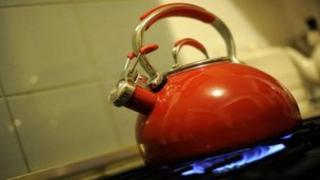 Gas supplier Airtricity has announced that its natural gas prices will increase by 8.7% from 1 April 2013.
Airtricity say this would be equivalent to an increase of just under £1 per week or 13 pence per day on a typical domestic gas bill.
The increase has been approved by the regulator.
Airtricity said increasing their tariff was one of the "hardest decisions" any energy provider has to take and said it "deeply regretted" having to do so.
The company have said that recent months have seen "significant increases in costs" outside of their control.
Stephen Wheeler, Airtricity managing director, said: "Last year we were able to reduce and then hold our gas prices, however in recent months we have seen significant increases in costs outside of our control.
"These increases are external to our business and include a rise in the cost of using the gas transmission and distribution network to carry gas to our customers as well as a tariff adjustment, approved by the utility regulator, to correctly recover our gas supply costs over time.
"As a result we have no choice but to increase our prices at this point."
Shane Lynch, the chief executive of the utility regulator said: "Although this is the first gas price increase for two years, we recognise the impact that it will have on consumers at a time when household and business budgets are stretched.
"We never approve proposals for tariff increases without extensive scrutiny. Our scrutiny during this tariff review has reduced the extent of the increase sought by Airtricity," he said.
"If gas costs decrease, we will act as soon as possible to ensure that this reduction is reflected in consumer bills."