Prostate cancer research grant for University of Ulster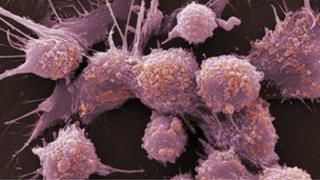 Researchers at the University of Ulster have been awarded a grant of £214,000 to try to find ways to help reduce the spread of prostate cancer.
They have been given the grant from the charity Prostate Cancer UK
It will invest £11m into research into prostate cancer this year to try and improve the treatment options of men living with the cancer.
The charity say that prostate cancer kills 10,000 men each year.
Dr Jenny Worthington, who will lead the team at the University of Ulster said: "Our study aims to improve the treatment of advanced prostate cancer, for which there are currently very few treatments available.
"We will research a new drug combination therapy which aims to specifically target aggressive prostate tumours to control their growth and, most importantly, reduce the number of tumours which form in other areas of the body," she said.
"Ultimately we hope that this Prostate Cancer UK grant will help us create an optimal treatment schedule which significantly reduces the pain and other debilitating side effects men experience, as well as significantly improve life expectancy."
Dr Iain Frame, director of research at Prostate Cancer UK, said: "By funding ground breaking projects such as this with the UK's top research scientists we hope to be able to find the answers we so desperately need for the future."