Electric cars not sparking with Northern Ireland motorists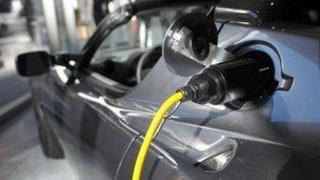 More than 90% of people in Northern Ireland are "not at all likely" to buy an electric car, according to research.
The Stormont assembly has been building charging points across Northern Ireland as part of a pilot e-car project.
In a survey, the Department of Regional Development asked 1,131 people what they thought of the vehicles.
A quarter said they made a return journey at least once a month which was longer than the 80-mile range that an electric car covers on a single charge.
And 2% of respondents said they drove that far every day.
None of those surveyed owned an electric car, but two drove hybrid cars, which switch between petrol and battery power.
More than half the respondents (53%) were not aware of any electric vehicles. Just 36% could name the Toyota Prius plug-in hybrid, with a further 12% aware of the Nissan Leaf and 9% who knew of of the Vauxhall Ampera.
Just over a third of people questioned knew that an electric car takes between six and eight hours to fully charge and a quarter were aware that an electric vehicle had a range of between 81 and 100 miles on a single charge.
The cost of recharging an electric vehicle is £1-£3, but just one in eight people were aware of this - many respondents thought it was more expensive.
Range
More than half of respondents (55%) said that an electric vehicle would need to be able to travel more than 100 miles without charging for them to consider buying one, while 23% would not consider purchasing an electric vehicle at all.
The main factors that would encourage those surveyed to buy an electric car were low running costs (54%), no vehicle tax (46%), a £5,000 grant towards buying an electric vehicle (43%), no carbon emissions (32%) and no buying petrol or diesel (32%).
However, 92% said they were not at all likely to buy an electric car as their next vehicle.
The DRD has built 44 charging points across Northern Ireland, two of which are not working at present due to "technical faults".