Parental discipline seen as 'major crime factor' in NI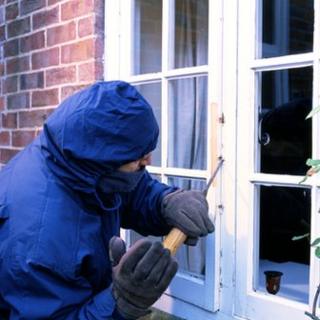 A lack of parental discipline is viewed as one of the major causes of crime by people in Northern Ireland, according to government research.
In the Perceptions of Crime survey, 60% of the 4,064 people surveyed cited it as a major factor with drugs at 71% and alcohol at 65%.
The Department of Justice report said crime rates were lower in Northern Ireland than in England and Wales.
But it added that people in Northern Ireland worry more about crime.
People were more worried about crime in general than their English counterparts but were less likely to perceive themselves to be at risk of violent crime and car crime.
The survey noted that most people tended to "believe the level of crime is increasing, even when it is not".
It added: "For instance, 14% of people thought they were likely to be a victim of burglary in the next 12 months, compared with an actual risk of 2%."
In all, 67% of those taking part in the survey said they felt that "fear of crime" had a minimal impact on their quality of life, with 27% claiming it had a moderate effect and the remaining 5% reporting that they were greatly affected by their fear of crime.