Two of four Mid Ulster candidates pull out of TV show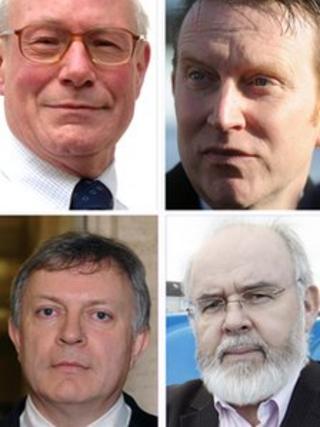 Two of the four candidates in next week's Mid Ulster by-election will not participate in the only planned TV debate of the campaign.
The BBC's The View had asked all the candidates to take part in a debate.
However, the unionist unity candidate, Nigel Lutton, declined the invitation. When told of this, Sinn Fein withdrew its candidate, Francie Molloy.
The remaining candidates, Patsy McGlone (SDLP) and Eric Bullick (Alliance), will be on Thursday's show.
A Sinn Fein spokesman said Mr Molloy remained willing to take part in a debate involving all four candidates, but not if the unionist candidate - who is backed by the DUP, the UUP and the TUV - was not present.
The programme will be transmitted at 22:35 GMT on BBC One Northern Ireland.