Millions diverted to boost education and youth services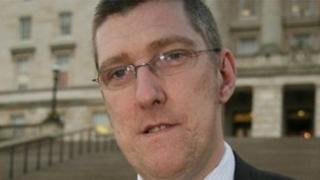 The education minister is providing extra millions to help schools and education services with financial problems.
The money is being diverted from a fund set aside for teacher and other staff redundancy payments.
John O'Dowd said a significant number of staff have already taken redundancy.
He is now diverting tens of millions he had set aside to help pay for education and youth services instead.
In the next financial year, £41m extra will be provided and another £48m the following year.
He said schools were facing a very challenging situation and the money will mean they will no longer have to cut their budgets by £10m next year.
An extra £10m will go to school maintenance and repair and there will be more funding to encourage family involvement in education, for services to very young pupils and to help pay for the newly restructured education maintenance allowance for young people who stay in education.