Calls for University of Ulster to halt creche closure plans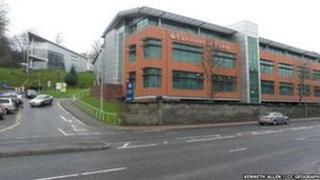 SDLP MLA Pat Ramsey has written to the University of Ulster asking that any move to close creche facilities in Magee and Jordanstown be halted until the plans can be scrutinised.
At least 30 jobs and dozens of nursery places could be lost if they close.
The creches at both campuses are due to close in July 2013.
Four years ago a similar move was suggested for the Coleraine campus but it did not proceed.
Pat Ramsey said: "I am gravely concerned that all options in relation to the management of the creche facilities, current and past, have not been taken into consideration, and the efficiency options have not been given the time to bed in.
"I have written to the vice-chancellor and senior staff within the university to halt any plans to close the facilities and make staff redundant until we receive a delegation involving those affected by closures, and get a full picture of the financial and social implications involved.
"I hope to receive a favourable reply from the university that signifies their willingness to engage on the matter."
'Not sustainable'
The University of Ulster said that two factors had been crucial in making the decision.
"These facilities have been running at a deficit of over £100,000 per year: in the current financial climate the university can no longer afford a subsidy of this magnitude.
"Students are minority users of the creches. Of the 25,000 registered students at the university, just 23 use these creches. This is not a sustainable position," he said.
"We understand that for users and staff this will not be a popular decision, and regret that there will be some inconvenience in that existing users will have to make alternative childcare arrangements."
The university said that financial support for students and staff requiring childcare services will continue to be available at all campuses.